Let's see how to restrict WooCommerce coupons by state.
We've created a discount coupon for WooCommerce, but we don't want customers from Alabama, California, Maryland, and New York to apply them.
Of course, it's impossible to do it in WooCommerce without any help. That's why we'll show you how to do it with the Country Catalogs for WooCommerce plugin.
It allows you to apply country restrictions for your products, categories, variables, and coupons to create different catalogs for different countries. You can also select different descriptions and prices for different countries.
After installing and activating it, follow these simple steps to restrict your coupons by state.
Step 1. Open the plugin's global settings
Go to WooCommerce > Advanced Country Restrictions > Open Global Settings.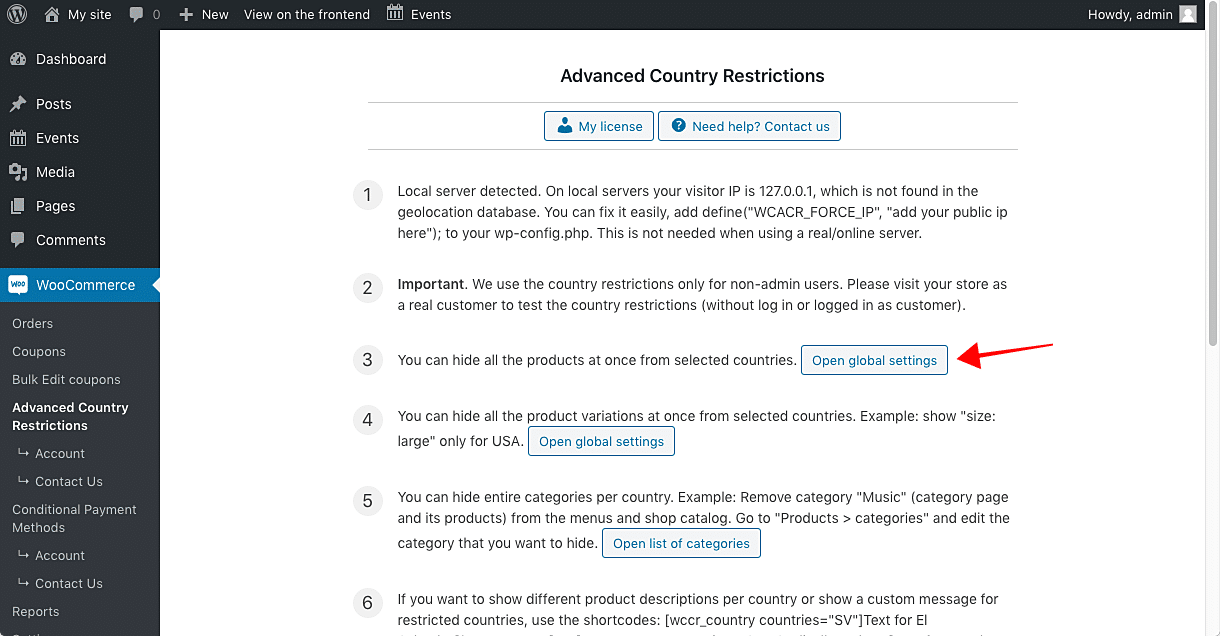 Step 2. Select the global state restrictions
You need to select these options: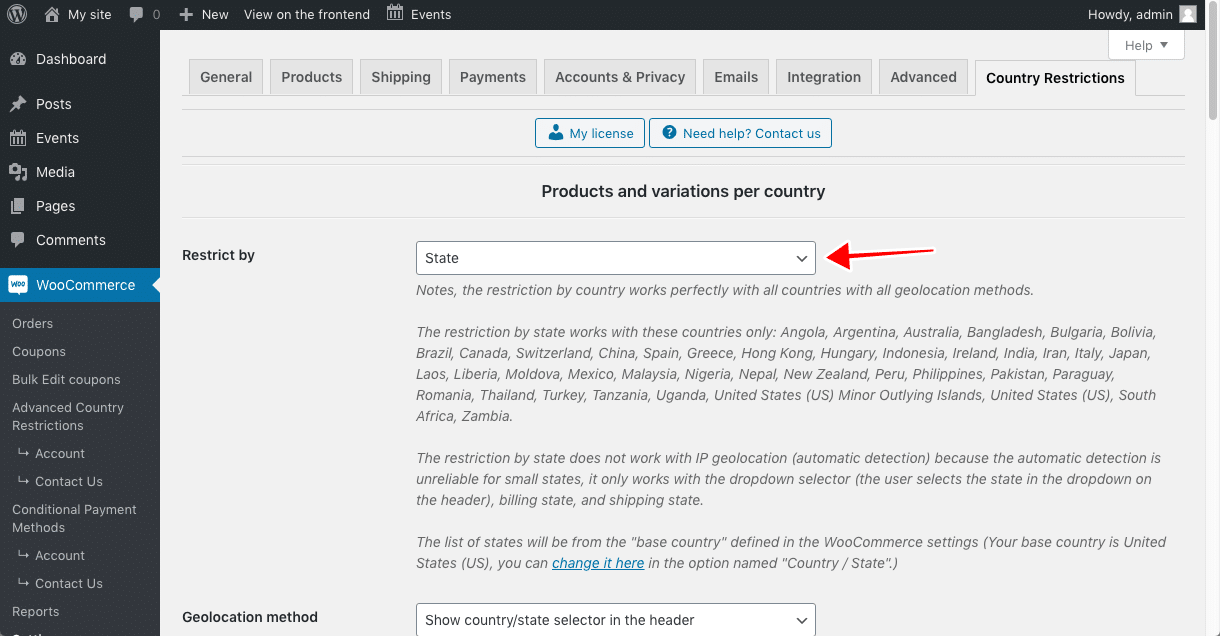 Restrict by: State
Important. The list of states will be from the "base country" defined in the WooCommerce settings. To change the base country, go to WooCommerce > Settings > General > Store Address > Country.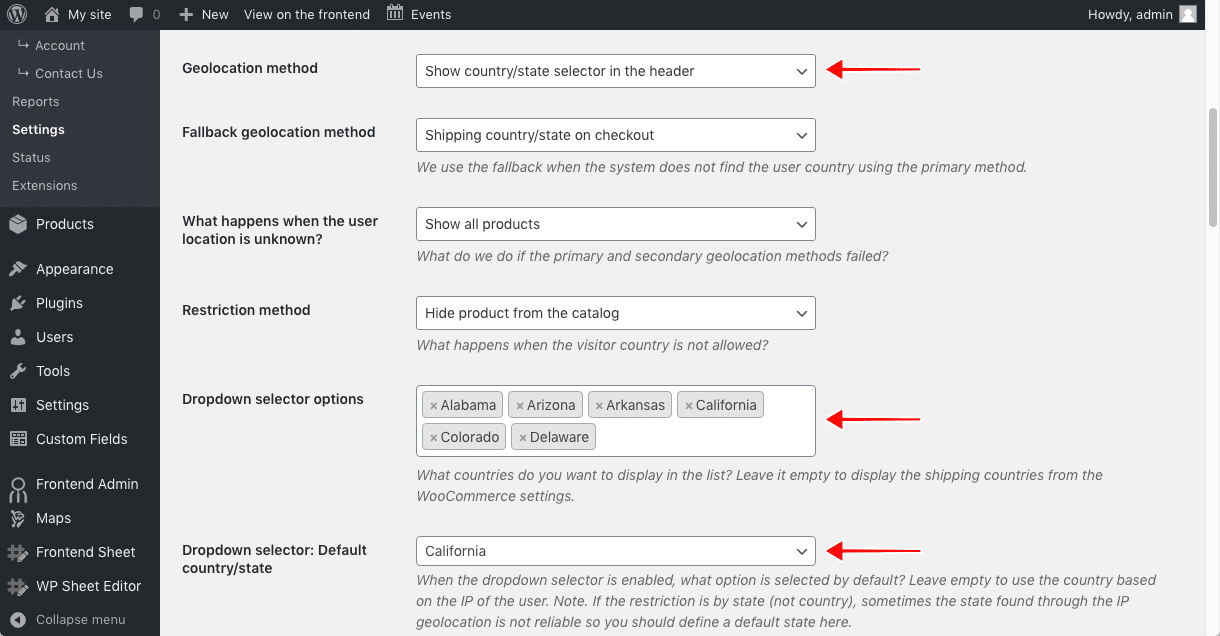 Geolocation method: Show country/state selector in the header
Dropdown selector options: Optional. Select the states that you want to display in the list. Leave it empty to display the shipping countries from the WooCommerce settings.
Dropdown selector: Optional. Select the default state you want to show in the selector.
Finally, click on Save changes.
Step 3. Select the coupons state restrictions
Once the global state restrictions have been set, you need to select the coupons state restrictions individually. For this, go to WooCommerce > Coupons and open a specific coupon.
Now go to Usage Restrictions > Country Restrictions.
There, select these values in the following fields: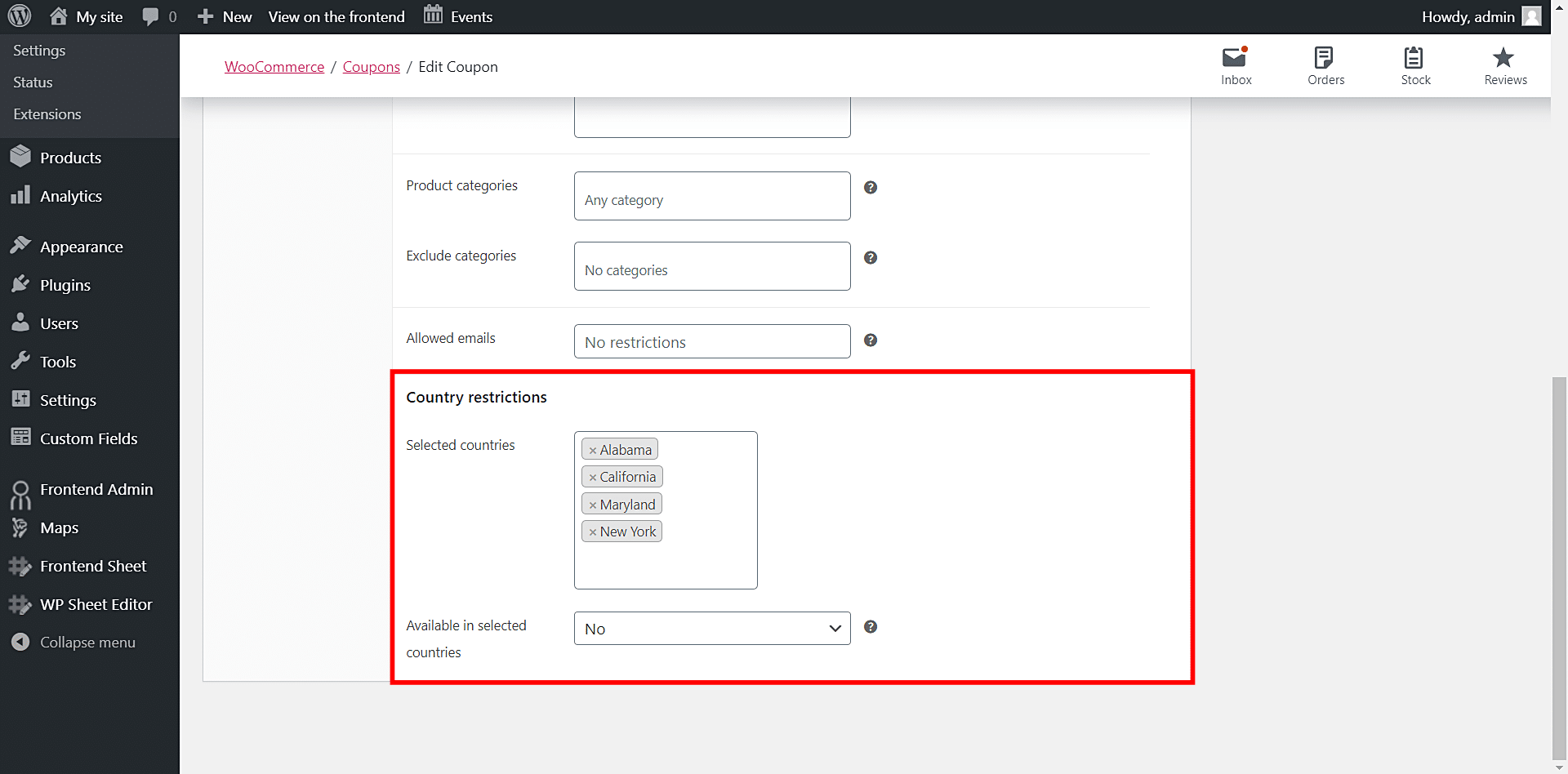 Selected countries: Select the states in which your coupons will be disabled. In this case, we'll select these states:

Alabama

California

Maryland

New York

Available in selected countries: No

Update the coupon.
You'll need to edit the coupons you want to restrict in the selected states manually.
Done!
After these simple steps, the customers won't be able to use the selected coupons in the selected states. It's really simple because you don't have to use any codes.
Just some simple steps, and you'll be done!