Sometimes, we just want to avoid problems with money and make sure the payments will be done in fact by our customers. For example, you may want to require customers to use cash payment when picking up their products.
Of course, the best way to apply this is to products with a cost higher than 500 dollars because we don't want to get swindled. Therefore, you'll need to specify that the payment method used to buy those products is Cash on hand.
That's why we want to show you how to require cash payment for high price items. For this we'll use the Conditional Payment Gateways plugin.
After you install and activate the plugin, you'll find a screen like this, with the Add condition button, which you need to hit in order to activate the Cash on hand payment gateway in products with a price higher than 500 dollars: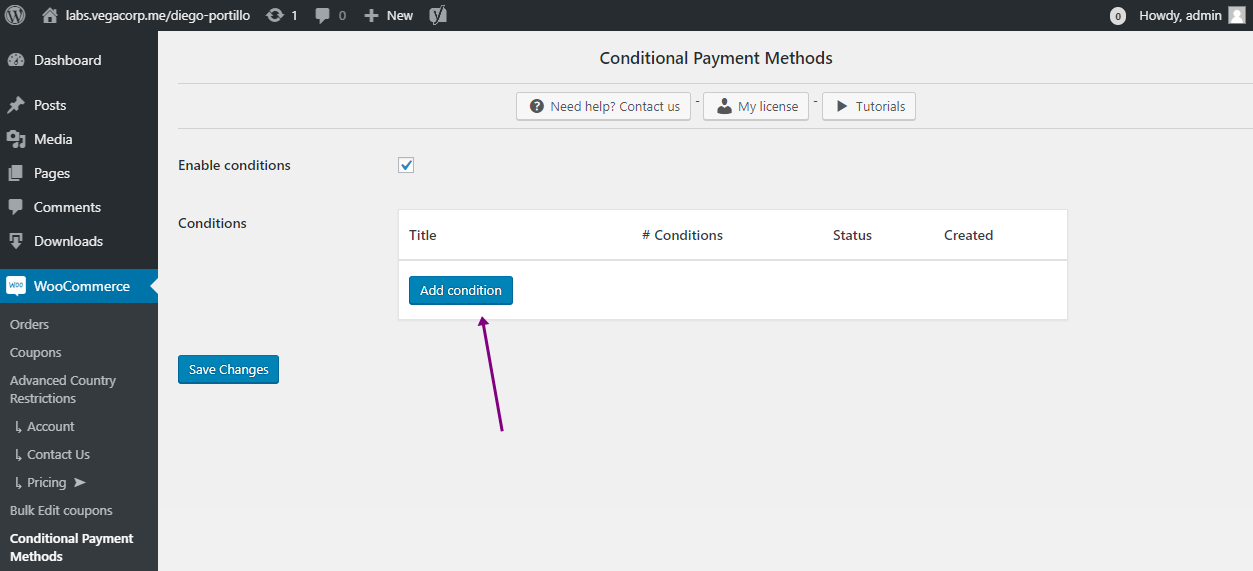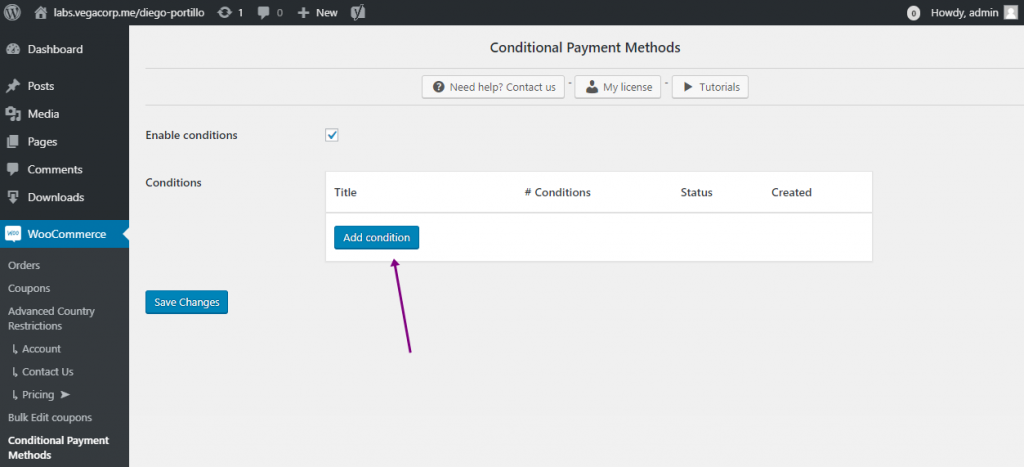 Once you open the condition creator, you just need to do this: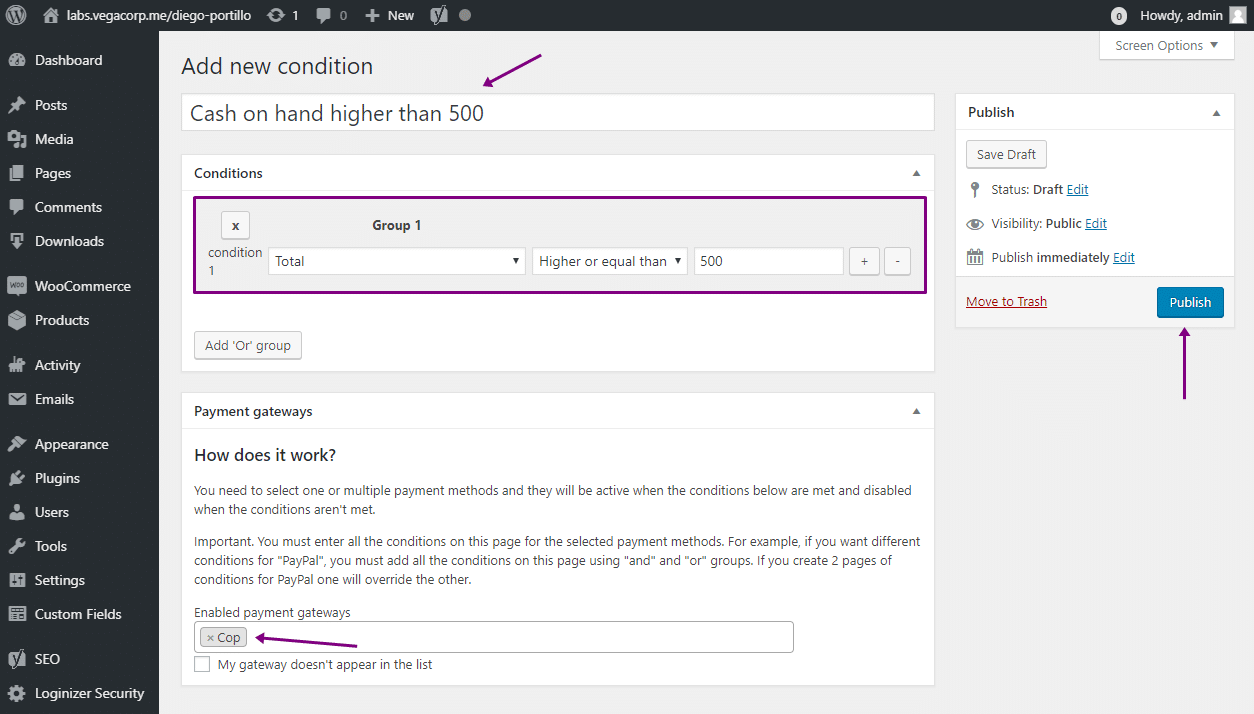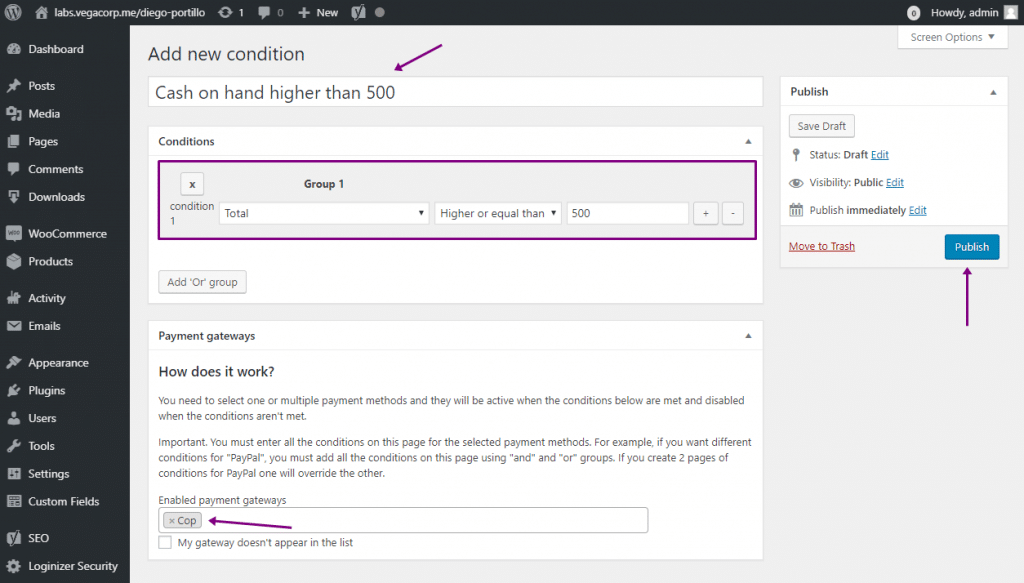 Enter the Condition title
Conditions: Total – Higher or equal than – 500
Select Cash on hand or Cash on pickup in the Enabled payment gateways
Hit the Publish button.
Done
After that, all the orders with a price higher than $500 will require cash payment. With this you'll reduce the risk of getting swindled.
And yes. It's that simple!