Want to hide an entire product category in a specific country so that customers from that country don't buy those products? Maybe those products are banned there or you don't want to ship them there because of the taxes you have to pay.
In this tutorial, we'll show you how to hide product categories for specific countries using the Country Catalogs for WooCommerce plugin. It's important to mention that once you hide a category from a specific country, that category won't be seen in any part of the website. It will appear neither in the menus nor in the category lists of the website.
If somebody visits your WooCommerce store from a country without any restrictions, he'll see all your products. For example, here we show you a store with several products and categories. The first two shirts on the catalog belong to the Fashion category.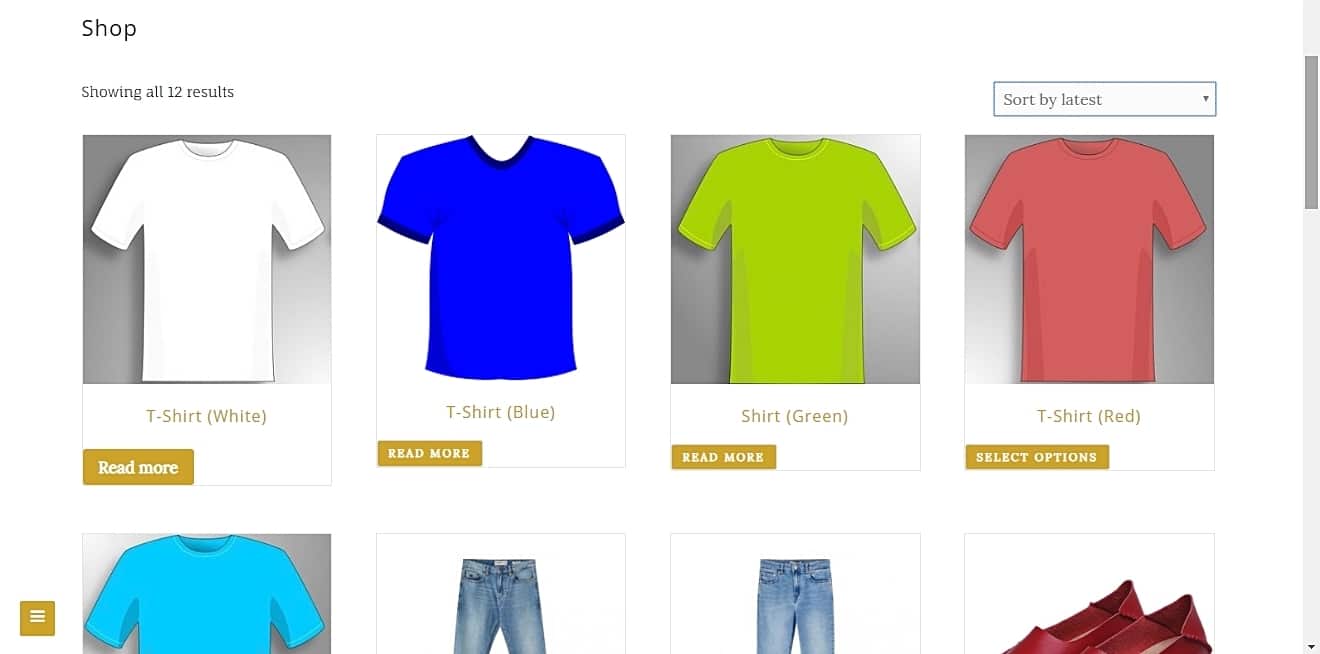 If you open the white shirt, you'll see that it does belong to the Fashion category.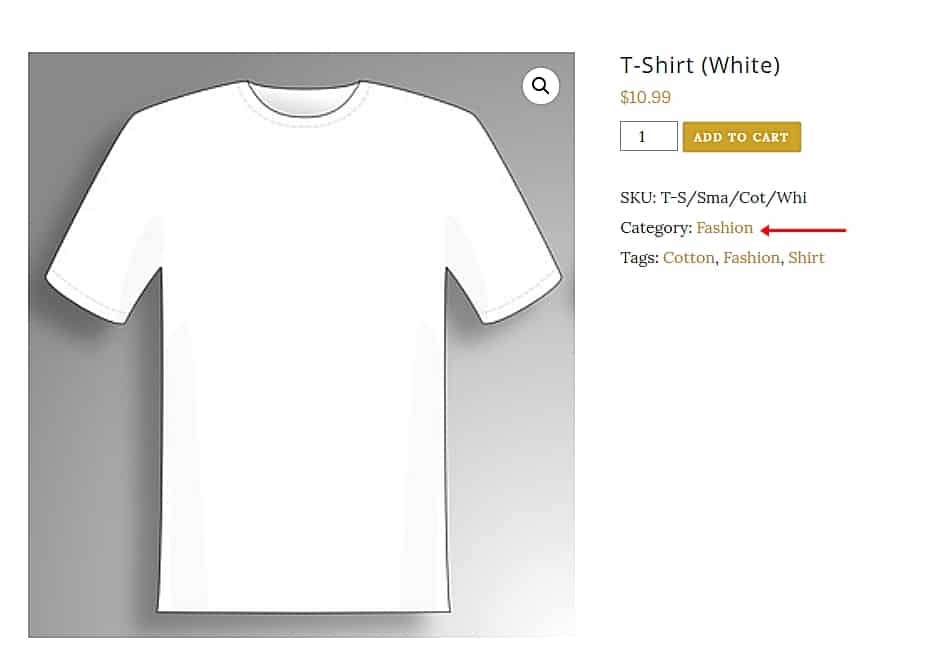 Therefore, if you want these two products and all the others that belong to the Fashion category, you need to apply a country restriction for that category. So, you need to follow these simple steps.
1- Install the Country Catalogs for WooCommerce plugin
This plugin allows you to create restrictions for your WooCommerce store. You can hide products, categories, shipping classes, prices, etc.
2- Open the list of categories from the plugin
Once you've installed and activated the plugin, go to WooCommerce > Advanced Country Restrictions to open it.
Once there, you'll see a welcome page with several options. You need to click on Open list of categories in order to configure the category you'll hide from a specific country.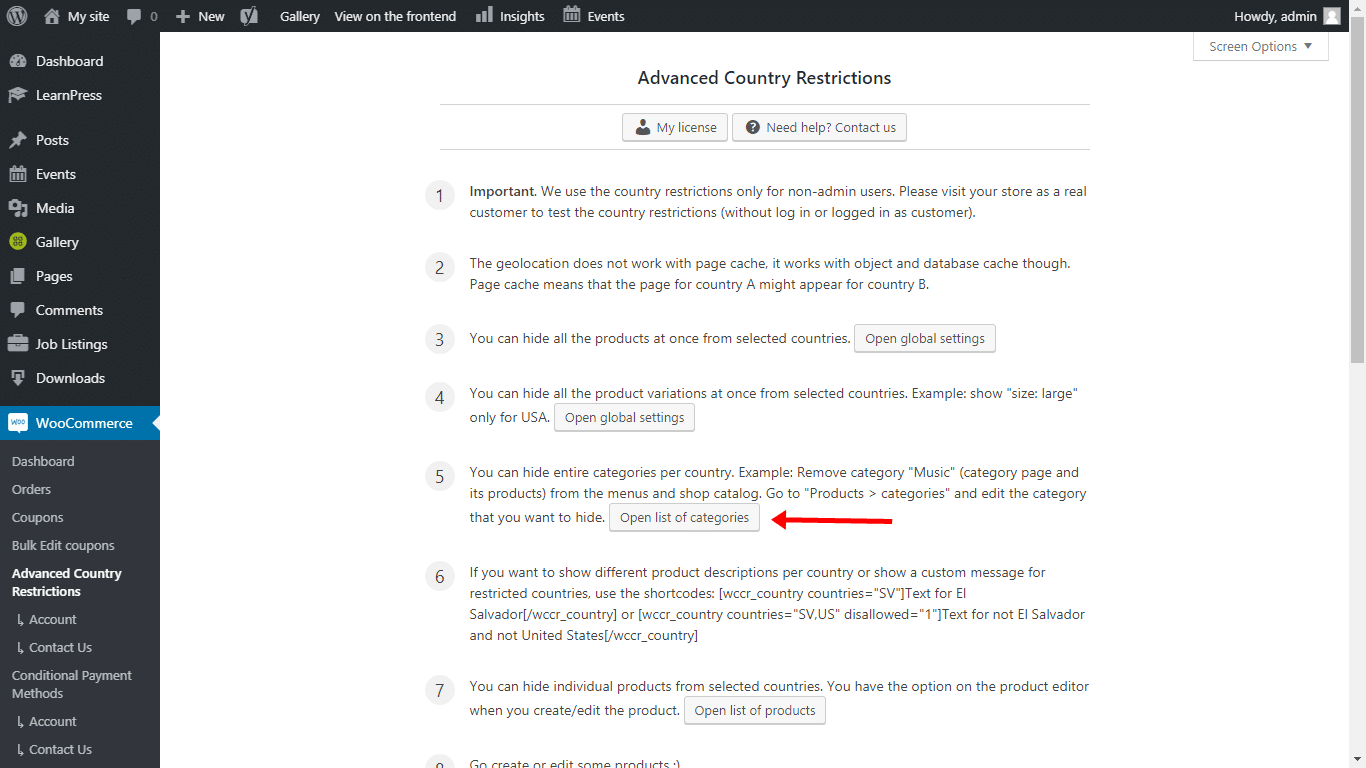 3- Hide the category
Now select the category you want to edit and open it.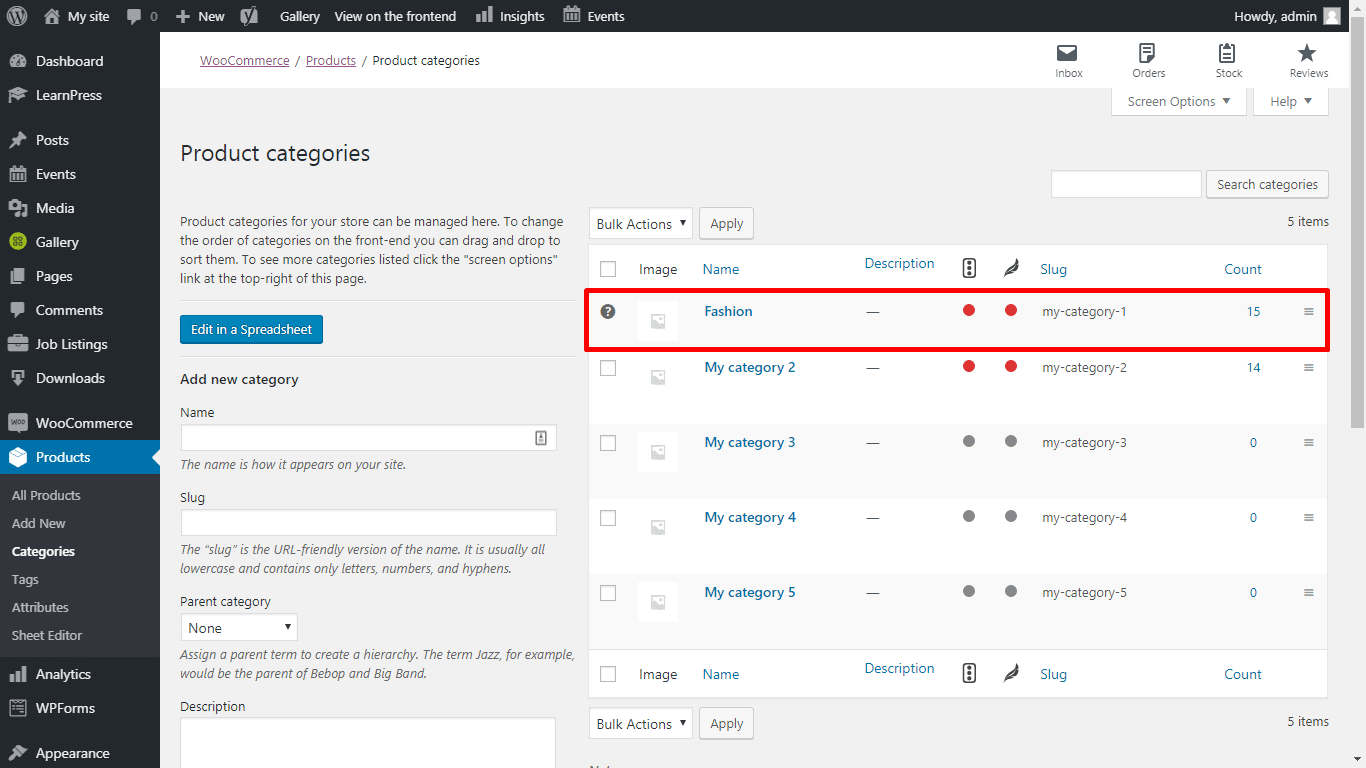 Once opened, the category will show you several options, and you need to scroll down until you see the Country Restriction settings. Then you need to use these fields and values to hide the selected category in a country:
Select countries: El Salvador, for example
Available in selected countries: No
Apply this to: Category only
Click on Update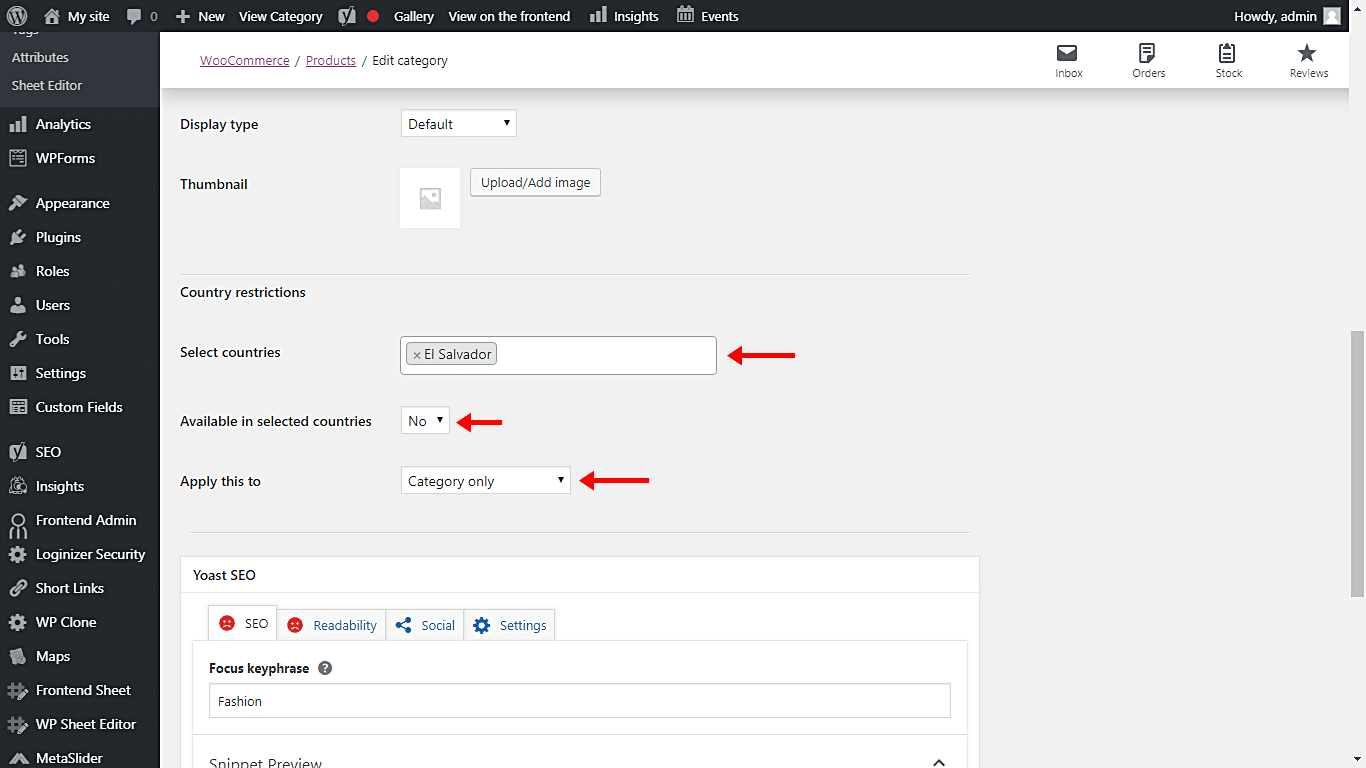 Now, somebody visiting your WooCommerce store from El Salvador won't see the products belonging to the "Fashion" category.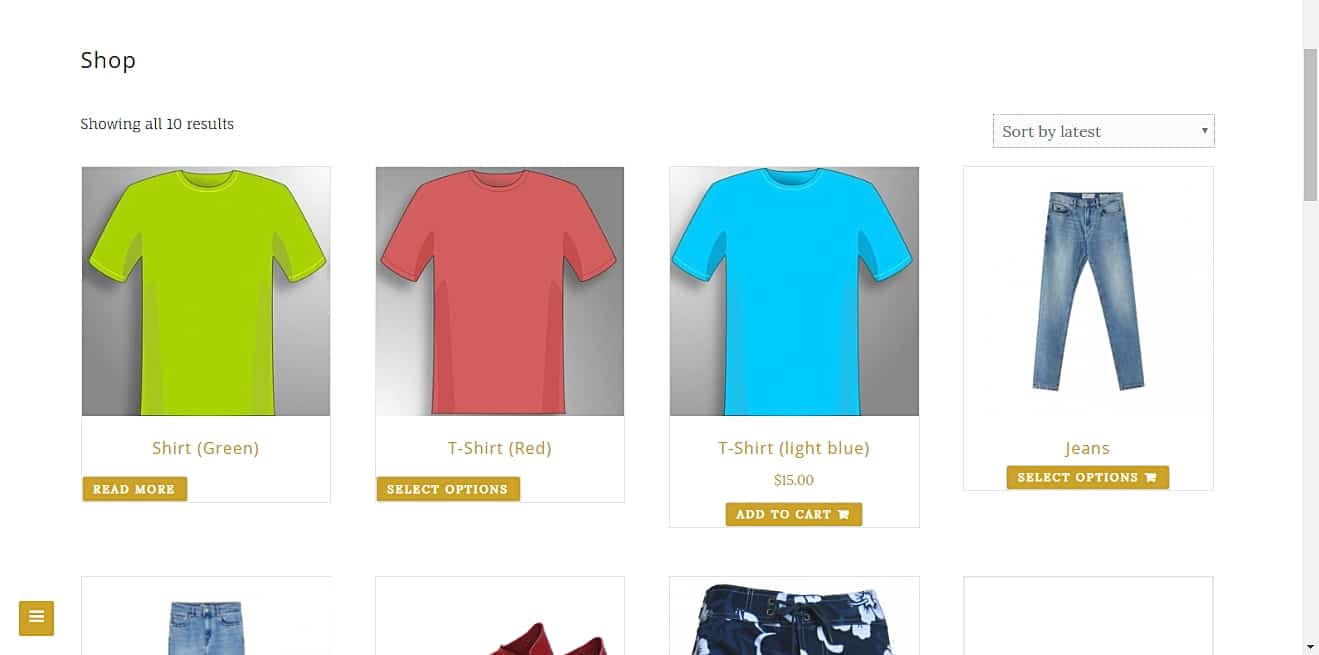 Done!
As you see, hiding entire categories for specific countries is a piece of cake if you use the Country Catalogs for WooCommerce plugin.