If you offer free shipping for some zones in your country or any other place in the world, your customers have a great advantage. However, fraud is everywhere, and free shipping purchases are a good target for fraudsters.
Therefore, we suggest you to consider disabling credit card usage when your products contain the free shipping method. But in fact, you can apply this method to any other shipping method. Just follow these simple steps:
Install the Conditional Payment Gateways plugin
This plugin allows you to create conditions for your payment gateways. You can disable or enable payment gateways for countries, cities, states, products, categories, etc.
Open the plugin
Once you open the plugin, you'll find a screen containing the Add condition button, which you need to click on in order to create the condition to disable a payment gateway for a specific shipping method.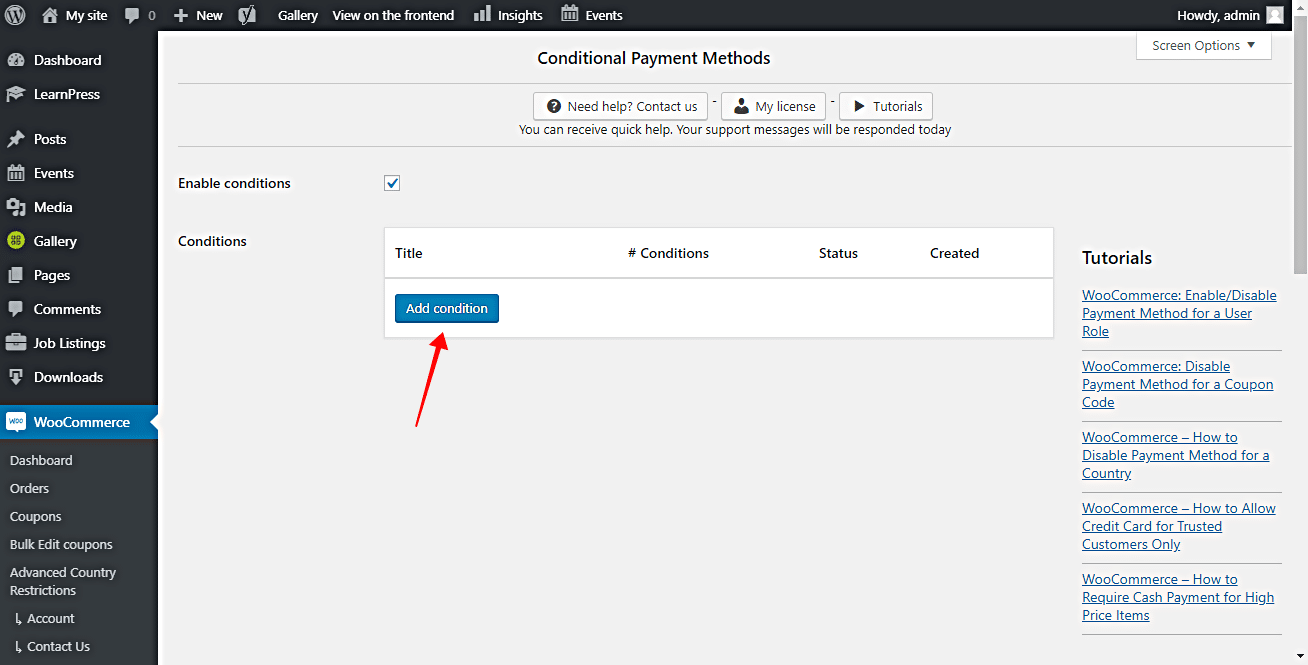 Disable payment gateway for shipping method
For example, you can disable credit card usage for free shipping method. For this, just create a condition with the following terms: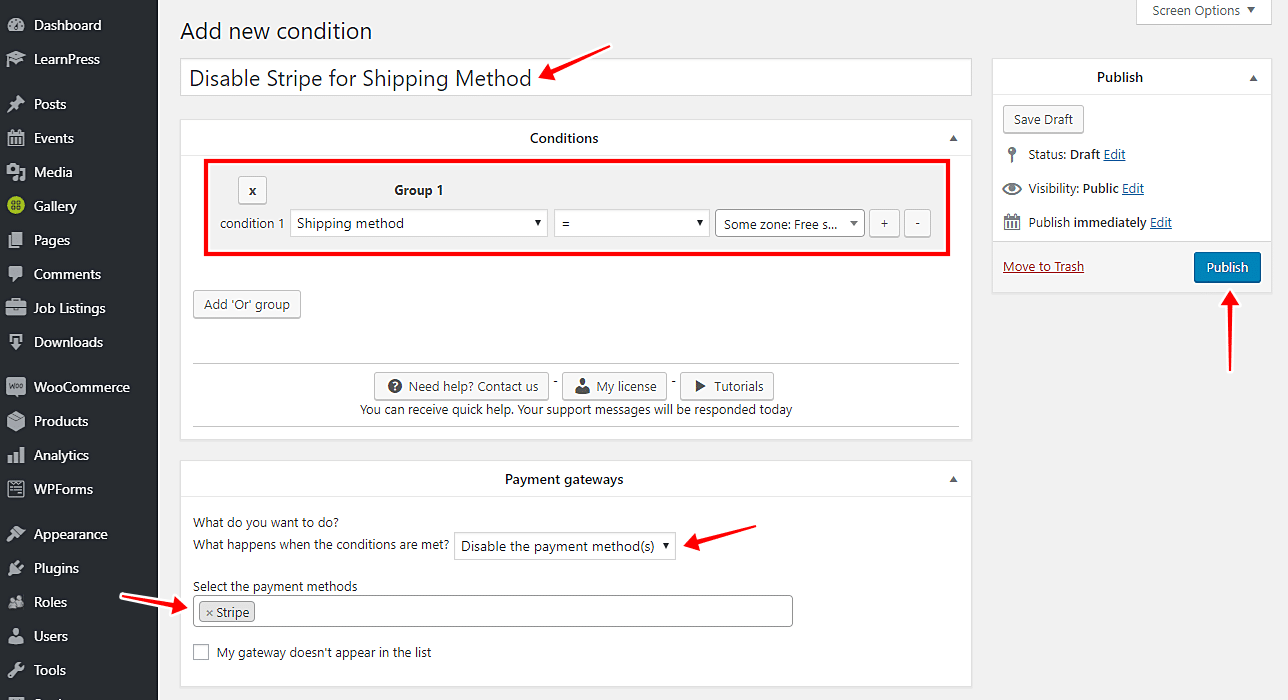 Add new condition – Enter the new condition title
Condition – Shipping method = Free shipping (for example)

What do you want to do –

Disable the payment method(s)

Select the payment methods – Stripe
Click on Publish
Done!
Yes, it's that easy! Yes, it's that fast! And yes, you don't need to use any strange codes!