Credit cards may not be a very good option for users on their first purchase. E-commerce fraud is more common than we imagine and can cause us to lose a lot of money. It is better to reserve that payment method only for trusted users.
The number of purchases for a trusted user may vary for you. In this tutorial, a trusted user will be the person with two or more previous purchases before using a credit card.
That's why we'll show you how to allow credit cards to trusted users only with the Conditional Payment Gateways plugin.
Once you install and activate the plugin, go to WooCommerce > Conditional Payment Methods and click Add condition.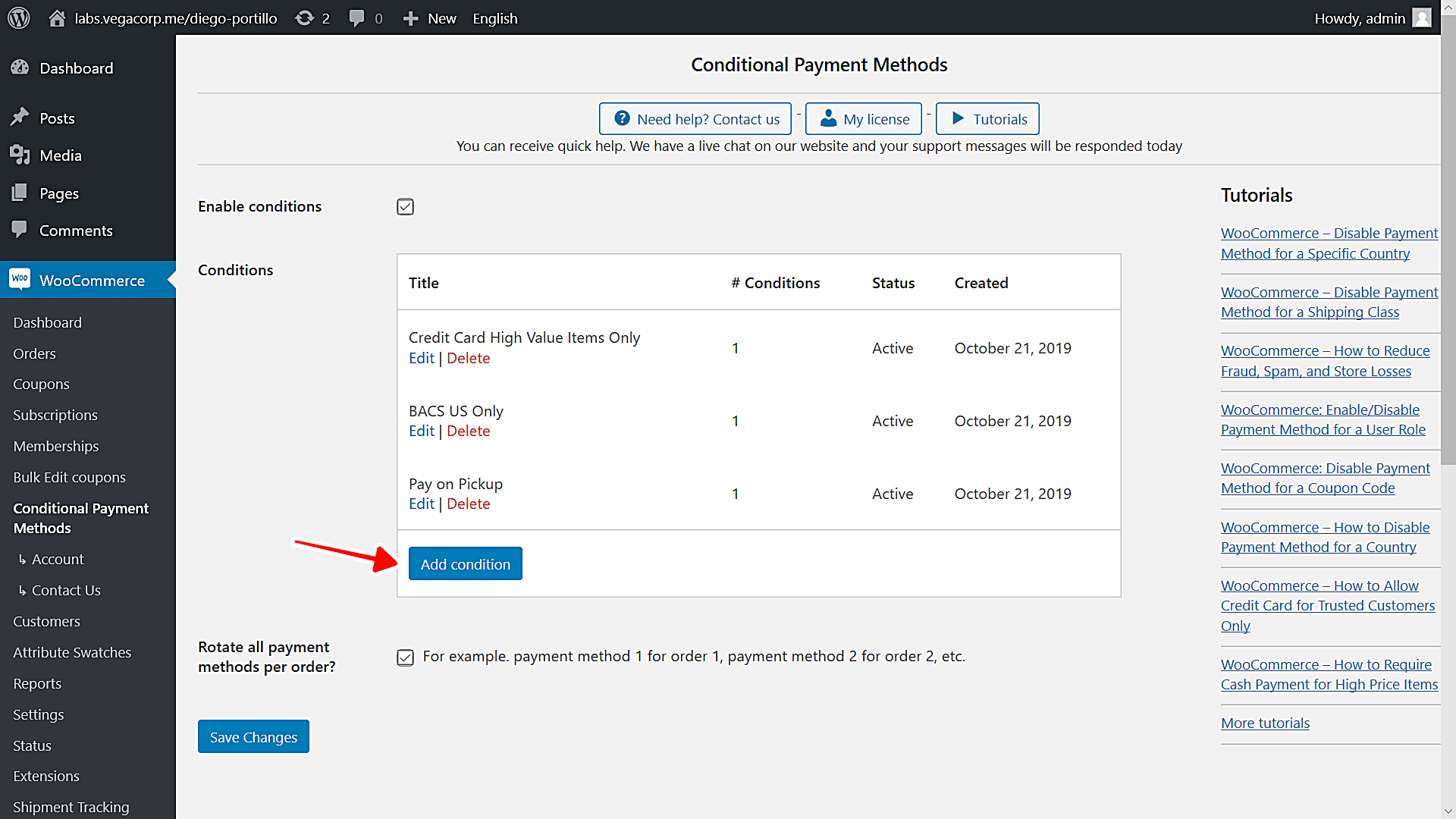 Let's create a condition that states that only those customers with more than 2 orders will be able to pay using a credit card.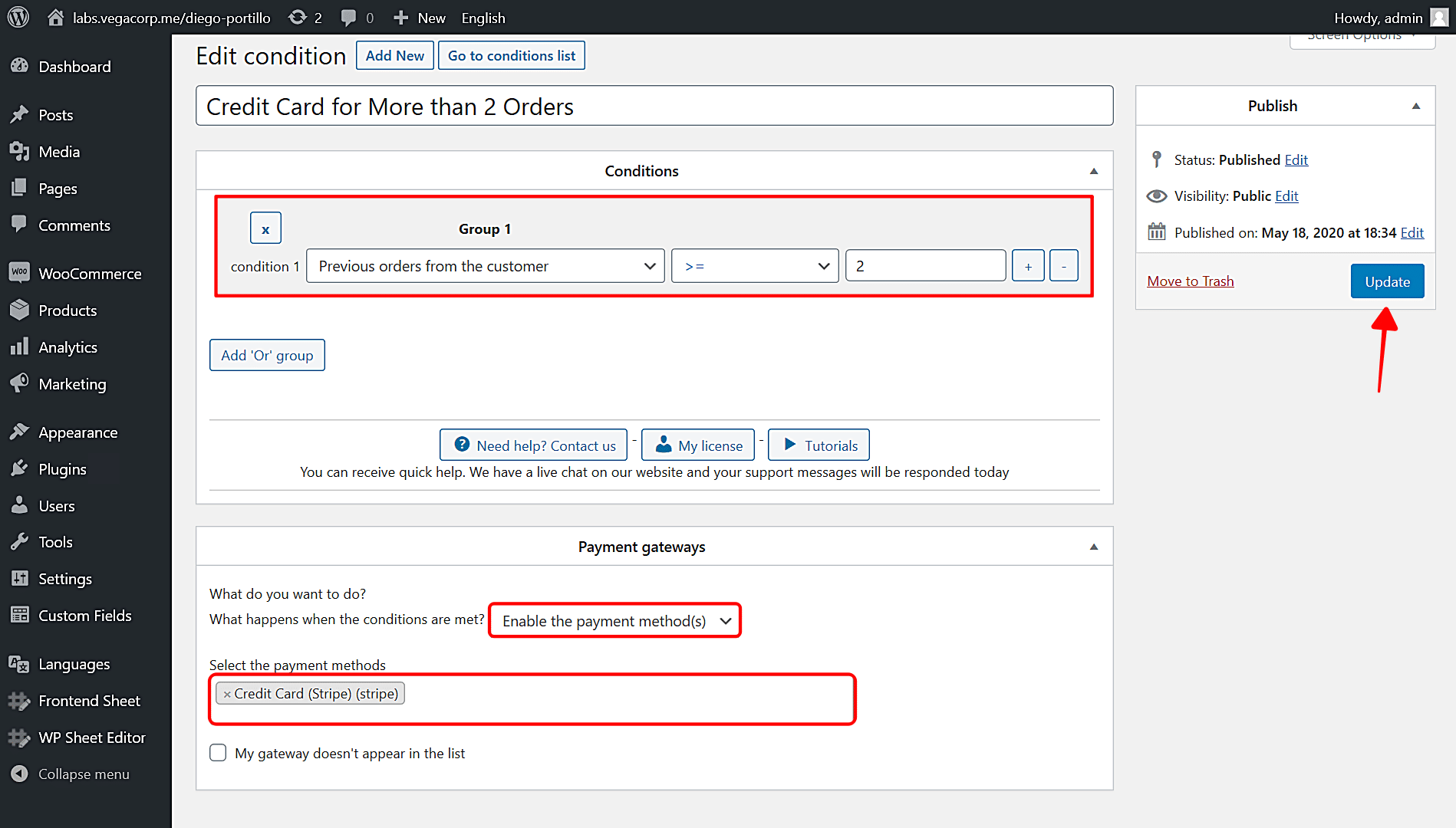 Enter the Condition title
Conditions: Previous orders from the customer >= 2
What happens when the conditions are met: Enable the payment method(s)
Select the payment methods: Credit Card (Stripe) (stripe)
Hit the Publish/Update button.
Done
After that, only customers with more than 2 orders will be able to pay for their orders using a credit card. This is will help you avoid fraud, which every day becomes more common.