Imagine you want to sell your products in a country where the economic situation is not good at the moment, and you want to create a coupon especially for that country. Another situation may be exactly the contrary. There's a country in which customers could pay the price for your products, but all other countries need a coupon to help you impulse your sales.
In any case, you need to restrict your coupons for different countries. You may even want to restrict coupons for all countries in a specific continent. The problem is that WooCommerce doesn't include any option to help you apply that restriction.
That's why we want to show you how to quickly restrict your coupons by country or continent using the Country Catalogs for WooCommerce plugin. It only requires some simple steps and your coupons will be disabled for the countries you select.
1- Install the Country Catalogs for WooCommerce plugin
This plugin allows you to enable/disable your coupons in different specific countries. You just need to install and activate it to start restricting your coupons.
2- Open the WooCommerce coupon you'll edit
You need to select the coupon you want to restrict. For that, go to WooCommerce > Coupons and open the coupon you want to edit.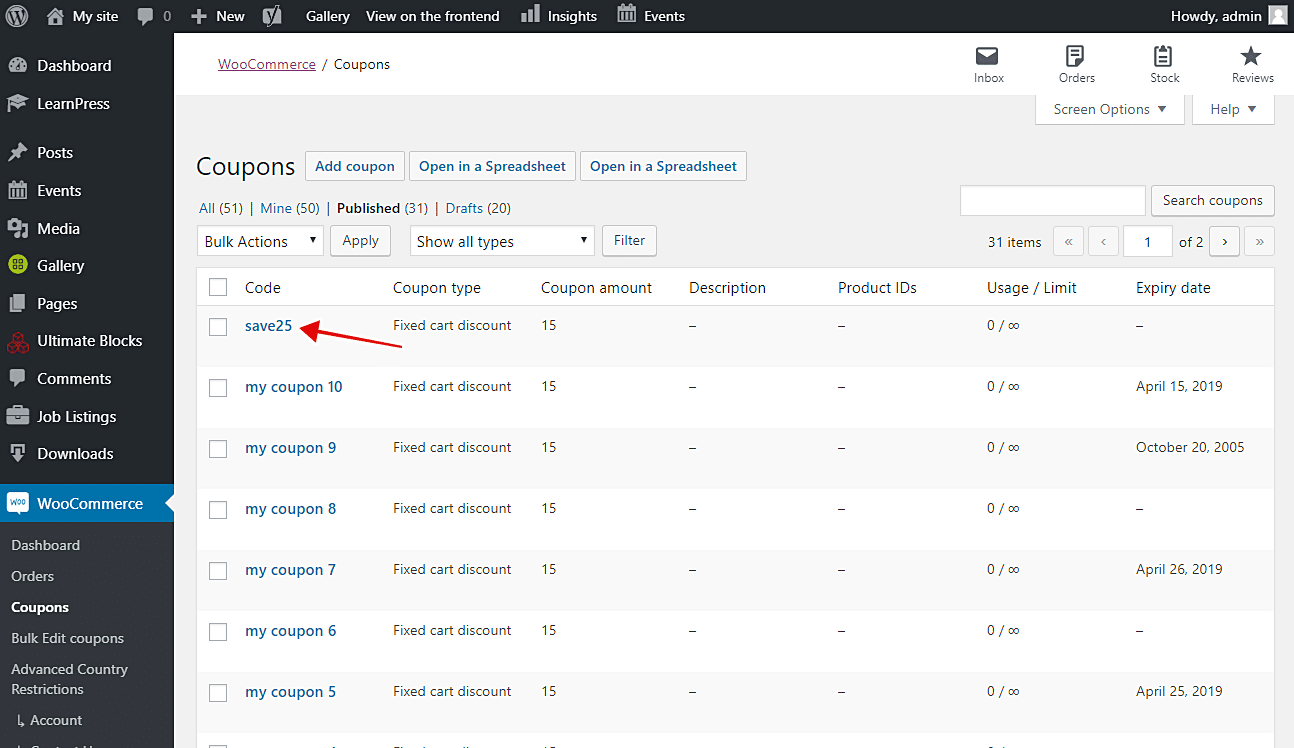 After opening your coupon, go to the Usage Restrictions section to edit it.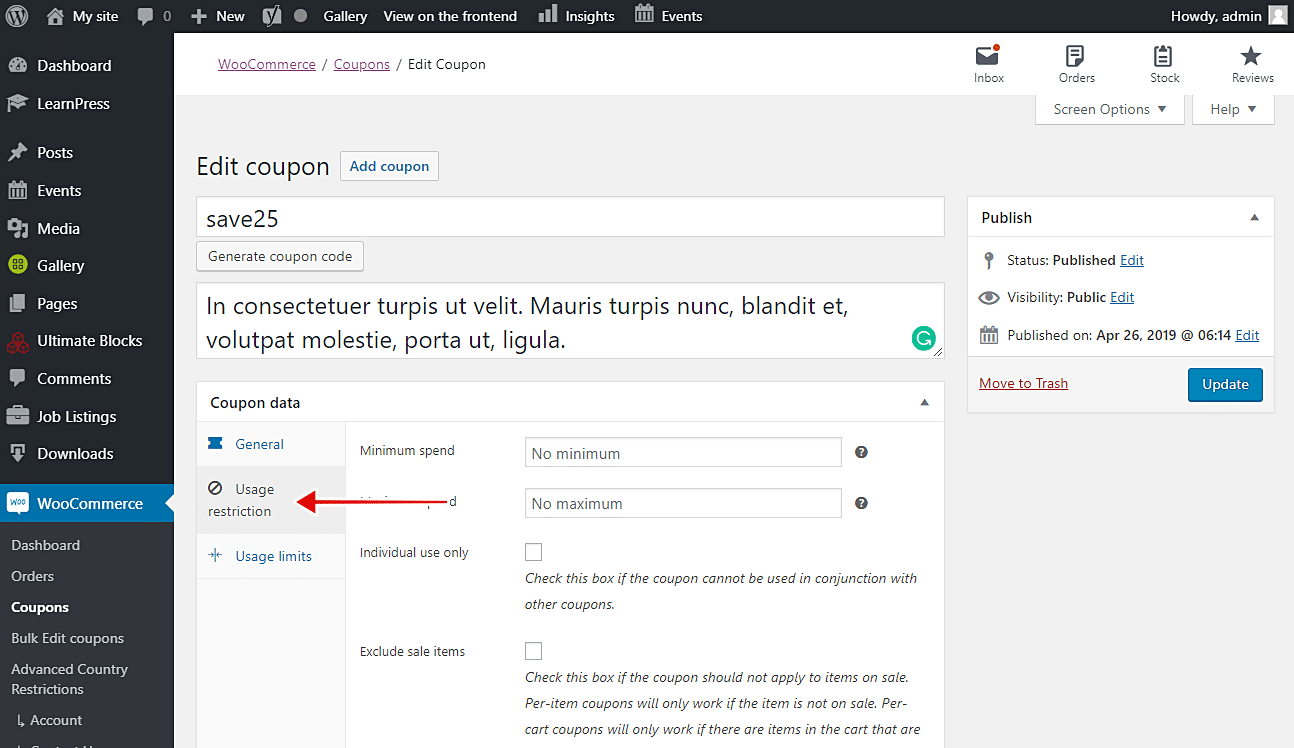 3- Select the coupon country and the availability
In the Usage Restrictions section, you need to select these values to restrict your coupon.
Selected countries: Select all the countries where you want to restrict your coupons.
Available in selected countries: Select No to restrict your coupon in the selected countries.
Click on Update to save the changes.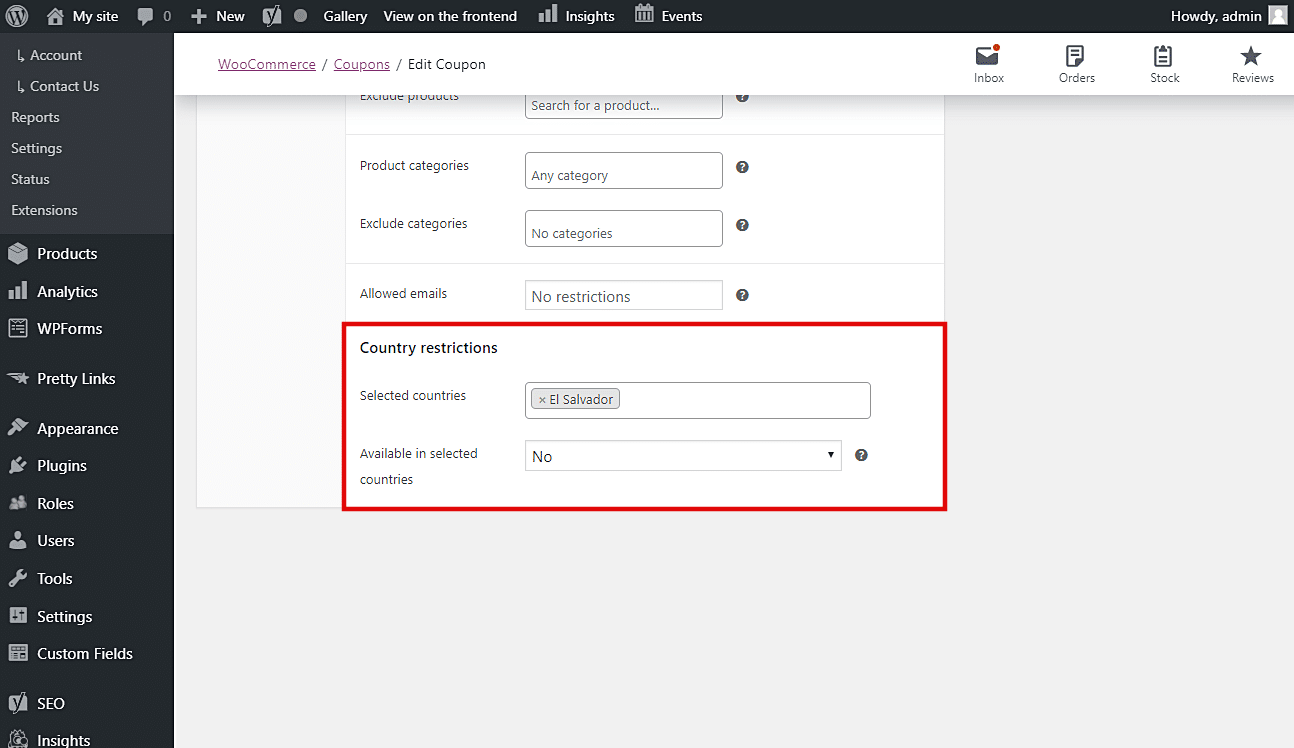 Important
This will detect the country of the user automatically based on the IP address. If you want to restrict coupons based on the shipping or billing address, you need to do it in the plugin settings.
Go to WooCommerce > Advanced Country Restrictions > Geolocation Method. Once there, you need to select one of these options:
Shipping country on checkout

Billing country on checkout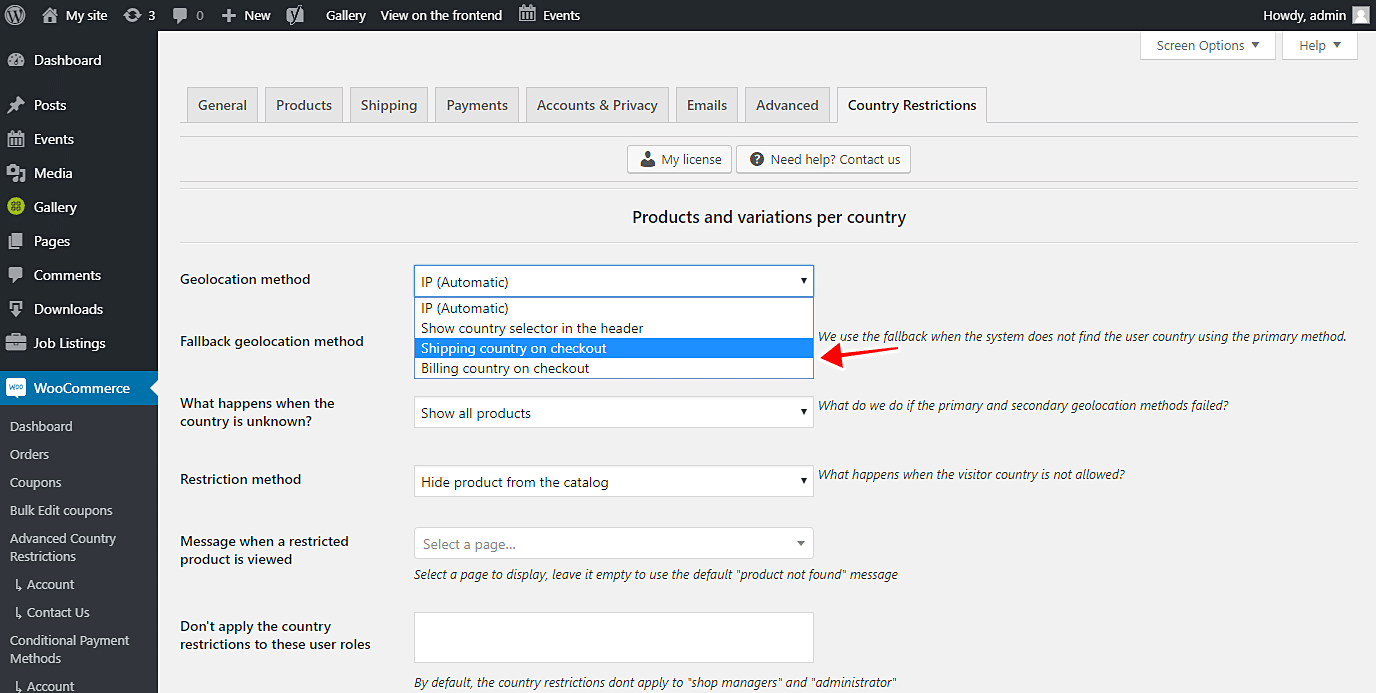 4- Done!
That was it. As you can see, you just need to take some really simple steps to restrict your coupons in the selected countries.